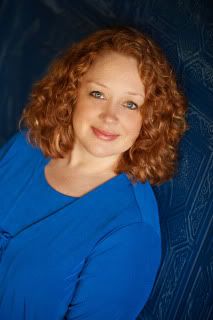 Kath here. We're so pleased that WU contributor Anne Greenwood Brown has agreed to let us pick her brain regarding her first book. The highly-anticipated YA novel LIES BENEATH releases June 12 (tomorrow!) by Delacorte. Anne's book has been building buzz for months, getting terrific reviews from book bloggers, and in speaking to my own YA kid, word of mouth on this book is strong. I've no doubt LIES BENEATH is going to be the read of the summer.
If you'd like a taste of LIES BENEATH, check out the audio book teaser HERE or absolutely killer book trailer Anne has created HERE.
Take it away, Anne!
Q: What's the premise of your debut novel?
My quick elevator pitch is: "mermaid assassins on Lake Superior."
To give you a little bit more: LIES BENEATH is the story of Calder White, the only brother in a family of murderous mermaids living in Lake Superior, who plan to kill Jason Hancock, the man they blame for their mother's death. To draw out their prey, Calder is assigned the job of seducing Hancock's daughter, seventeen-year-old Lily. "Get close to the daughter," his sisters tell him, "and you'll get close to the man. Get him out on the lake, and we'll take care of the rest." It all goes according to plan, until Calder screws everything up by falling in love. That little snafu puts Calder in the position of trying to love the girl while simultaneously plotting her father's murder. For a while he thinks he can actually pull this off, but it doesn't take long for his plans to unravel.
LIES BENEATH is categorized as a YA paranormal romance; however, the romance is only a symptom of what's really going on. In my mind, this is an evolution story (as in Darwin). It's the story of a predatory animal who evolves into a man.
Q: What would you like people to know about the story itself?