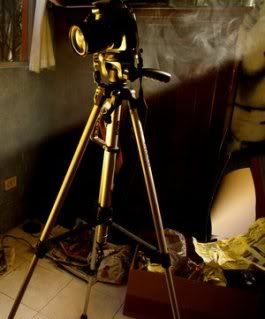 Last time I reported on my recent adventures recruiting and training writers for the Bulgarian adaptation of Married…with Children. People responded pretty positively to that and asked that I share other aspects of the experience. Well, it would be my pleasure. There's much I discovered there, and much that I learned.
The best thing about the job was that I got to recruit and select the writers myself. This meant that I could eliminate the big egos and head cases before they ever got a chance to get inside – and possibly poison – my writer's room. I told all the candidates that there were three things I needed from them: commitment, consciousness, and creativity. Of these three, creativity mattered least because all their cleverness would be wasted if they lacked the willingness to work hard or the self-awareness to confront the emotions and feelings that naturally crop up in a writing staff situation. It's funny: The prospect of self-awareness was much more daunting to some writers than the prospect of hard work. Or maybe they weren't into all the touchy-feely stuff I put down when I'm running a writer's room. In any case, the process was self-selecting. The writers who fled at the first sign of emotional risk were the very ones I didn't want.
I also asked the writers to sign on to my notion of "problem solving and good process," wherein we would not only address the creative problems that presented themselves but also spend a fair amount of time looking at how we solved them. Those who took to the notion that creativity can be logically apprehended and improved found a place at my table. Those who did not, who were afraid to approach creativity by some means other than random, well, let's say they were excused.
Key to the adaptation process is what I call the strategy of keep, fix, change. [Read more…]