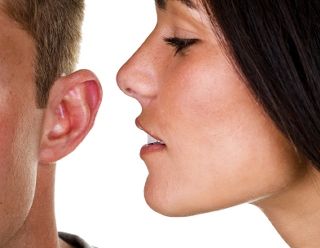 A couple of years ago, an excellent post by Therese generated some impassioned opinions about using "the F bomb" in one's writing.
I myself took a strong stance in this discussion, ardently in favor of using such language when it seemed true to the characters and/or the story. I guess you could say I was "pro-fanity." (Man, I kill me sometimes. It's a gift, having such a way with words. But I digress…)
While I've not yet changed my mind about this, I'll admit that my resolve has softened somewhat. Why? Because one very significant change occurred since that discussion:
I published a book.
Two years ago I took my F-bomber stance without having any real skin in the game. Sure, I'd published some short stories, and had been pretty active in online literary circles. But never had my writing been put under that most public of microscopes: the Amazon reviewing system. Now my book is out there, and I've learned that there are more people than I thought who are offended by profanity. And not just the F bomb. Several reviewers have taken me to task for "using the Lord's name in vain." Others simply complain about "swearing" or "foul language."
My reaction to the first bad review was, well… fuck 'em.
But then the second one came in. And then the third. (No, I have not reached that zenlike level of artistic detachment some authors claim to have achieved, where they never even look at their Amazon reviews. I read every single one, I admit.)
A word of reassurance: this is NOT a woe-is-me post about bad reviews, but an honest exploration of something that's turned out to be a bigger issue than I'd expected. Those who know me should realize I don't like to spend much time in Woe-ville. There are too many other better places to spend one's time and energy. But I've been doing some thinking about this as I dip my toes into my next book project, and I thought I'd share some thoughts with you, and solicit your opinions – that is, if you give a damn about this kind of crap.
Logic be damned
I'll confess, when I think about the TV shows and movies that are popular, not to mention the subject matter of many current best-selling novels, it baffles me that people are so offended by certain words. I mean, consider an average episode of CSI (or one of its 837 spin-offs). Every 60-minute episode shows us in lurid detail just how awful one human being can be to another. And I'm talking LURID detail, with microscopic zoom-ins, slow-motion reenactments, and that ever-so-popular black-light thingie that makes semen stains glow in the dark.
Week after week, the characters in these shows shoot, stab, rape, molest, kidnap, dismember, torture, decapitate, and flash that black-light thingie around the room – all punctuated every 12 1/2 minutes by commercials from some of our top consumer brands. And that's just one TV franchise. Let's not forget that Hannibal Lecter – the serial killer who freaking EATS the people he murders – is now the star of his own weekly TV show.
Apparently all this is perfectly fine for a prime-time audience. But whatever you do, please don't say "shit." Because that's just plain offensive.
I'm sorry, but to me, this kind of thinking defies all logic. But that doesn't change the reality – for me, or any other author. Here's what Stephen King says about the matter, in his life-changingly awesome On Writing, which I recommend to any serious writer, whether or not you're a fan of his fiction:
"As with all other aspects of fiction, the key to writing good dialogue is honesty. And if you are honest about the words coming out of your characters' mouths, you'll find that you've let yourself in for a fair amount of criticism. Not a week goes by that I don't receive at least one pissed-off letter (most weeks there are more) accusing me of being foul-mouthed, bigoted, homophobic, murderous, frivolous, or downright psychopathic. In the majority of cases what my correspondents are hot under the collar about relates to something in the dialogue…"
King goes on to urge us to be true to our characters' thoughts and voices. This concept resonates with me, and it's something I want to do. But now having felt the sting of some pretty harsh reviews, I'm more aware that there is some risk involved.
"I gotta be me" vs. "I want you to like me"
It's a balancing act, trying to decide how much emphasis to put on being true to yourself, and how much to put on trying to please your perceived market. On one hand we want to express ourselves through our art. But on the other, we're also hoping somebody will actually buy that art. So where do you draw the line between candor and commerce?
[pullquote]On one hand we want to express ourselves through our art. But on the other, we're also hoping somebody will actually buy that art.[/pullquote]
One thought I had was to get mathy about things. A search through my debut novel revealed that the F word appears 15 times. In hindsight, could some instances of the dreaded word have been swapped with less offensive words? Probably.
But could all of them be replaced? That, as my good friend Bill Shakespeare liked to say, is the question.
And the answer – if I am being honest with myself – is "no." There are times when that character really would have used that word. And I know of what I speak, because even for me (as opposed to my fictional characters), there are times when there just really is no substitute for the F word. Like it or not, it's an established part of my vocabulary.
Some background: While my parents were intelligent, articulate people, it's safe to say that my career path (paths, really) often strayed from loftier circles. I've toured the Deep South in a country band (picture the chicken-wire scene in the Blues Brothers movie), worked on loading docks and in warehouses, and acted as emcee for the house band in a truly evil biker bar frequented by ex-cons and Klansmen. Suffice to say, the use of "colorful metaphor" has seeped into my language pretty deeply.
But here's the thing. To me, the so-called "F bomb" is a word of remarkable versatility and nuance, capable of being used as a noun, verb, adjective, or adverb. That's pretty good bang-for-the-buck for just one word and its basic variants. So the idea of speaking – or writing – without it is like removing a favorite spice from my kitchen.
[pullquote]To me, the so-called "F bomb" is a word of remarkable versatility and nuance, capable of being used as a noun, verb, adjective, or adverb. That's pretty good bang-for-the-buck for just one word and its basic variants.[/pullquote]
Don't get me wrong – I totally get the whole "there's a time and a place" thing. I mean, I don't swear in front of old ladies, or in a school or house of worship (although I did once get thrown out of class in middle school for an unintentional expletive uttered after a particularly humiliating mathematical experience at the blackboard in front of everybody. But I digress…).
The bottom line is that it's a word I use – both as a man and as a writer. And frankly I don't see that changing anytime soon. So while I can maybe trim down my F-frequency, I doubt I'll eliminate the word entirely from my work.
Getting right with the Lord
Now as far as taking the Lord's (or anybody else's) name in vain, I gotta say – that's simply how a HUGE number of people talk. From the "Oh. My. God." you hear in every episode of Friends or Seinfeld to the "Jesus Christ" your buddy barks when he hits his thumb with a hammer, the reality is that plenty of people talk this way. Including many of my characters. Trying to cut that device from my characters' dialog or inner monologue seems both impractical and counter-productive. I want my characters to be believable, and for that to happen, they need to talk and think like real people, dammit.
Calculating your PMI
Getting back to the mathy stuff, it's an interesting exercise to search your own manuscript for profanity. Maybe you already know there's none in your book. If so, good for you – you've got one less challenge to deal with!
But for those who may have stories that aren't quite ready for Disney, it can be both enlightening and surprising to see just how potty-mouthed your characters are. So I encourage you to take a moment to evaluate the frequency and intensity of the potentially offensive language in your manuscript. We'll call this your Potty Mouth Index (or, PMI).
Keith's highly scientific PMI methodology:
For each F word, give yourself 5 points.

For each body part named in a way that primetime TV would bleep, give yourself 4 points.

For each scatological reference (a fancy way to describe the more inflammatory variations of "poop") give yourself 3 points. 

For each reference to God that is not made in the form of prayer, give yourself 2 points.

For each angry or surprised utterance that you would only hear spoken in a cable TV show or a movie rated PG-13 or higher, give yourself 1 point.
NOTE – if all this seems like too much work, a more scaled-down approach is to just search for the following four words: God, Jesus, Christ, and the F word. From my experience those are probably the most divisive words in terms of offending your readers (although some of mine apparently consider shit to be a pretty crappy word to use, too).
What's an acceptable PMI number? Um, I have no idea.
But if the number you come up with is higher than you expected, you might want to take a moment to reevaluate each instance, to make sure that's really the word you need. In my case, this exercise would result in me making only a few changes. Then again, I'm a confirmed potty mouth. Your mileage may vary.
Enough about me – let's talk about YOU
So, how did you do on the PMI test? Are you more of a potty mouth than you thought?
If you find yourself inclined to use "colorful" language, how do you strike a balance between being true to your characters, and being considerate of your readers' potential sensitivities?
Put the shoe on the other foot. As a reader, are there certain words you consider highly offensive and/or deal-breakers?
I'd love to hear your thoughts. And as always, thanks for reading!
Image licensed from iStockphoto.com.
Author of the novels ME AGAIN, published by Five Star/Gale; and TONY PARTLY CLOUDY (published under his pen name Nick Rollins), Keith Cronin is a corporate speechwriter and professional rock drummer who has performed and recorded with artists including Bruce Springsteen, Clarence Clemons, and Pat Travers. Keith's fiction has appeared in Carve Magazine, Amarillo Bay, The Scruffy Dog Review, Zinos, and a University of Phoenix management course. A native of South Florida, Keith spends his free time serenading local ducks and squirrels with his ukulele.