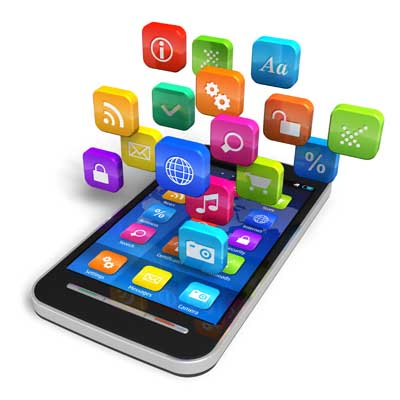 Kath here. Please welcome Julie Hedlund to Writer Unboxed today. Julie submitted one of the winning pitches via the Writer Unboxed Facebook page, and we couldn't be more thrilled. Julie's first book, A TROOP IS A GROUP OF MONKEYS, will be released as an interactive storybook app for the iPad in January 2013 by Little Bahalia Publishing.
She is also the founder and host of the 12 x 12 picture book writing challenge, a monthly contributor on Katie Davis' Brain Burps About Books podcast. She is the creator of Julie Hedlund's Template for Storybook App Proposals and serves as the "Field Guide" to 21st Century Publishing for Children's Book Insider. She is also a member of the Society of Children's Book Writers and Illustrators (SCBWI) and The Children's Book Hub. 
In April 2013, Julie will fulfill a personal dream by leading the first annual Writer's Renaissance retreat in Florence, Italy.
I used to think that unless I held a printed book in my hand with my name on it, I wouldn't feel like a "real" author.

 That all changed two months ago when I got the first illustrations for my upcoming storybook app, A TROOP IS A GROUP OF MONKEYS, coming out from Little Bahalia Publishing in January 2013. It was only then that I realized that my story was alive. Children would read it, and it no longer mattered to me whether they read it on a screen or on paper.

I want authors to feel empowered by the revolution that's happening in publishing right now rather than afraid. Already there are so many new opportunities available to us that authors even 10 years ago couldn't have hoped for. We have more control (both creative and financial) over our careers than ever. It's a great time to be a writer!
Learn more about Julie's innovative projects  and how you can apply new media to your projects by reading her blog, or follow her on Facebook or on Twitter. 
Create Your Own Storybook App

Despite the seismic shift occurring in the publishing industry today, it is a great time to be a writer. We have more opportunities than ever to build, define and shape our careers.
Writing book (and storybook) apps is one of the new opportunities. However, it's important to differentiate book apps from ebooks and storybook apps from book apps.
ebook – Electronic version of a print book, or a book composed and published electronically with minimal interactive elements.
Enhanced ebook – An ebook that contains much of the same written content as print books and standard ebooks, but also includes extra material, such as audio or video, similar to the "bonus features" of a DVD.
Book app – A book that requires the reader to interact with the story in order for it to proceed. Also includes non-linear interactivity ideally designed to enhance the narrative. Interactive components can include sound sprites, animation, illustration, music, virtual/augmented reality scenes and more.
Storybook app– Illustrated book apps geared for young children that include animation and other interactive elements (similar to picture books).
The craft of writing ebooks is much the same as writing for print. Book apps, however, require new thinking, planning and plotting. These five "rules" of writing book apps are a good place to start.
1.      Story is king.
This is true for any type of writing, and apps are no exception. No number of whizz-bang features can make up for a substandard story. As much as our job as authors and illustrators may be changing, so too it is staying the same. We must write great stories worth reading.
2.      The format should fit the story – not the other way around.
It can be tempting to let the technical capabilities of the format drive the story (ooh it would be so great to show rain falling on this page since it's raining in the scene). Resist the temptation. If it's raining on your page, it's also difficult to read it!
If a straight narrative is the best way to tell your story, or it requires exquisite illustrations in full-page spreads that would be compromised on a screen, don't shoehorn interactive elements in. Interactivity should be as considered and purposeful as every word and should only be included if it moves the story forward or deepens meaning or comprehension.
Although it wasn't originally written as an app, a great example of a story that became better as an app is The Monster at the End of this Book. Many of us remember this story from our own childhood, and it was already interactive, since Grover speaks to the reader. In the app, the children get to actively defy Grover by cutting ropes and breaking down the brick wall he builds to keep them from turning the pages. The reader becomes an active and critical participant in moving the narrative to its satisfying conclusion.
3.      Non-linear elements should enhance, rather than detract from, the story
Perhaps the biggest difference between a book of any format and an app is that apps make use of non-linear storytelling. These are elements that are separate from (but related to) the main narrative. Examples include animation, alternate endings, musical interludes, separate dialogue between characters, games, etc.
The best non-linear storytelling is so relevant to the narrative arc that these features create a reading experience that is greater than the sum of the parts. All without compromising the integrity of the underlying narrative.
A great example of how to strike this balance is Beware Madame la Guillotine. The app's primary narrative tells the story of a young woman who murdered a key figure in the French Revolution. At the same time, it is a walking tour of Paris as seen from the protagonist's eyes. At different points on the tour (story), readers can take quizzes or learn more about the historical context. There is even a recommended bistro where users can eat lunch! Alternatively, all the extra features can be shut off and users can either read or listen to the story in English or French.
4.      Think outside the page.
Think of the screen on a tablet as a window into your story. Writers are no longer confined to the limits of the printed page. This is where, assuming you are following rules 1-3, you can unleash your creativity.
Mo Willems could have simply made an animated version of Don't Let the Pigeon Drive the Bus, but instead he created something new with Don't Let the Pigeon Run this App. In it, kids learn to draw their own pigeon. Then, with prompts from Mo, they speak into the device to answer questions. The drawing and their answers are combined into their own story, which they can read, play, save and email to loved ones.
In the young adult novel Chopsticks, words are not the only device to move the plot forward. Readers must analyze photos, music mixes, videos, letters and newspaper clippings to solve the mystery of a young woman who disappears.
Both of these apps are examples of genre-bending storytelling that go beyond where print alone can go, and with great effect.
5.      Don't be tied to a single format
Finally, remember that you are not confined to a single format, even with one story. The Fantastic Flying Books of Mr. Morris Lessmore began as a short animated film (which won an Oscar), then became an app, then a printed picture book, and now there is an app solely for interacting with the printed book.
After Lessmore, author/illustrator William Joyce created a new transmedia story with his Guardians of Childhood series, which includes picture books, chapter books, apps and a feature film. Joyce is creating story worlds rather than single narratives. Readers consume the story in all its forms because they fall in love with the characters and the world itself.
So if you plan your story across multiple formats, think about how the each can complement or enhance the other. I highly recommend this recent podcast interview, where Joyce discussed his creative process in more detail.
As always, the best way to study the craft of writing is to read, read, read, and in this case play, play, play with book apps in order to learn what works and what doesn't, what is possible and what is yet-to-be-created.
It is indeed a great time to be a writer.