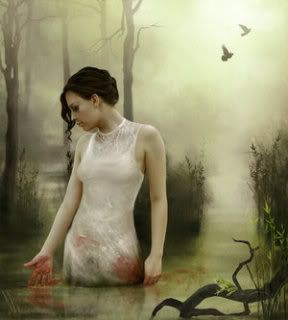 As readers of Writer Unboxed probably already know, fairytales are a big inspiration for me, and elements of fairy-tale creep into a good many of my novels. However, it's been a while since I've written a novel that was very firmly in fairy-tale territory, based directly on a famous fairytale, and doing so has made me fall in love all over again with Once upon a time!  Moonlight and Ashes [1], which has just come out (Random House Australia, print and e-book) is based on what you might call one of the uber-fairytales: Cinderella, versions of which you find all over the world.
I've always been fascinated by the tale and particularly by the differences in the three versions I know best: the classic French  version Cendrillon, ou la pantoufle de verre (Cinderella, or the glass slipper) as written down by Charles Perrault in 1697, the English Tattercoats, collected by Joseph Jacobs in 1894, and the German version collected by the Brothers Grimm in 1812, known as Aschenputtel. Despite their variations, each of these consists of the basic Cinderella story of a young girl, oppressed, abused  and neglected, who, through magic of one sort or another, eventually triumphs over her oppressors and gets her happy ending.
Several years ago, I wrote a novel called Cold Iron that is based on Tattercoats, but for Moonlight & Ashes, it was Aschenputtel that provided the direct inspiration. I've always loved how, unlike in many of the other versions of Cinderella – including the French and English versions – Aschenputtel is not a passive character, but one who is independent and who takes her destiny into her own hands, albeit with the help of magical gifts. Using this as my inspiration, I worked on pushing my story and my Cinderella-figure, Selena, to go even further.
For though I was most inspired by the Aschenputtel version, I didn't want merely to retell the story. One reviewer said it was actually a 'reversioning' of the story, a transformation if you like. Moonlight and Ashes is my story and I've made it very much my vision of the character, the story arc, etc. In fact, I believe the challenges that are involved in making a traditional tale your own are what makes writing the story so enjoyable, as you are constantly open to the unexpected that will transform familiar territory into surprising discovery.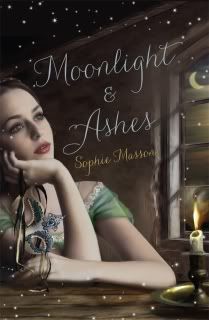 The reinterpretation of the Cinderella-figure, in the shape of Selena, was of course especially important to me. I wanted her to be the heroine of her own story and, as you will see if you read the book, she is no meek or resigned character. Rather, she's defiant and can be hard and steely when need be – though it is all borne from her sad fate. While she can be prickly and tough, even ruthless at times, Selena also possesses a real intelligence and great tenderness. Once I discovered Selena, I worked on creating a love interest that was interesting and strong, as well as a little troubled and enigmatic himself, and a whole cast of interesting characters.
There is a lot of room for invention and interpretation of other elements as well, since the basic elements of a fairytale can be rather vague. Setting, for instance: I decided to use a real place (though transformed with extra magic!) as inspiration for the setting of Moonlight & Ashes. With Prague and a late 19th-century Austro-Hungarian Empire as inspiration for the book's setting of Ashberg and the Faustine Empire, the novel really took off, and I was able to create a world that feels richly-textured and believable, with echoes of the 'real' world, yet very much its own place and time.
I also very much enjoyed expanding on the genre elements in fairytale that don't immediately strike people but which I think are part of their huge appeal. It's not all just thrilling magic and deep emotional truths: suspense, mystery and romance all play their part, as well as comedy, horror and tragedy. And so Moonlight and Ashes became what you might call a fairy-tale thriller(is that a new genre?) with a strong romantic element and a big twist, and intensely satisfying to write.
And it's certainly not going to be the last set in that fairy-tale world—right now I'm writing another, set in a different country, but at the same time and with allusions to the earlier novel. Scarlet in the Snow— inspired by The Scarlet Flower, which is the lovely Russian version of Beauty and the Beast, as well as another beautiful Russian fairy-tale, Fenist the Falcon—which features the irrepressible young aspiring writer Natasha as narrator and heroine, is taking me on just as exciting and unpredictable a journey as Selena's  story.
Image by asialiv.
Born in Indonesia of French parents, and brought up in France and Australia, Sophie Masson [3] is the multi-award-winning and internationally-published author of over 70 books, mainly for children and young adults. A bilingual French and English speaker, she has a PhD in creative practice and in 2019 received an AM award in the Order of Australia honours list for her services to literature.