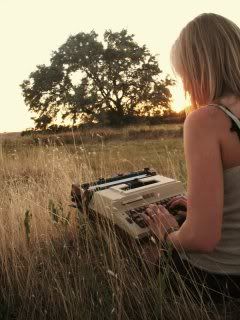 Like most writers, whether new or established, I have folders—physical and electronic—filled with stories that either never quite got to publication but that your instinct tells you are still worth something; or else were published long ago and whose details might be a bit dated, yet whose core is still strong. These aren't dead stories, not the kind that started off with what seemed like a good idea at the time but expired before they could even be properly born, because they never even got finished. The ones I'm talking about are simply in suspended animation, waiting to be breathed back into life. And though I might have had lots of books published and have more in the pipeline, I don't like to give up on the potential of any complete story. I hate the waste of it! Reshaped and rethought, polished or even plundered, these transformed stories-in-amber can spread their wings at last and take flight. And by the way, when I say 'stories' I mean both short and long form fiction; short stories, novellas and novels. But this can also be applied to short or long form non fiction, plays, poetry, and so on.
I've cut and pasted more Sleeping Beauty stories like that than I can remember; changed beginnings, ends; merged stories into each other, rethought points of view, recast the atmosphere.  With stories that have already been published, and thus edited and proofed, often it's a simple matter of refreshing some minor details(for instance, a character listening to music on his Ipod instead of records or even CDs), and sometimes a little plot nip and tuck here and there. But occasionally it's been more radical recasting that goes on, a chance to totally make-over your story.
Or I've used the existing story as a kind of model for one set in the same world, or taken a minor character from it and expanded their role. With stories that nearly got published but through no fault of their own fell between the cracks through circumstances beyond your control—like a publisher going under, or being taken over by another, who doesn't like the book, and also with stories that have never been published, but that have gone out to publishers and been knocked back for such reasons as 'not commercial enough' or 'too niche', but otherwise praised, it's a matter of looking at the manuscript with fresh eyes and deciding whether it still stands on its own. If it does, then we can make the next decision: send out to mainstream print publishers once more, or look at the opportunities now available to us authors with the advent of e-books, both with small-press digital-only publishers, and do-it-yourself-publishing?
I had a lovely experience recently with a book I'd loved dearly for years and totally believed in, but which had been regretfully passed over by publishers.It was finally accepted by AchukaBooks, a new Kindle-only publisher whose owner has a long and respected history in the British book industry. With some nips and tucks, My Brother Will, a 'crossover' novel for adults and young adults, set around a year in the life of the Shakespeare brothers, William and Gilbert, and pungently told in Gilbert's voice, will at last spread its wings and fly out to the world. I never gave up on it, even though it's more than ten years since I first set it on its journey around the publishers. Its time has come now, at last.
Of course there are also those stories that never got within even a whisker of publication—that you never sent out or that you thought better of, filed and forgot. Or that you wrote at a time when you simply weren't thinking of such things. Like the massive fantasy novel, in two fat exercise books, that I wrote when I was 16, but never finished(and unhappily for some reason in my various moves, only one of these tomes remain.) I've never been tempted to publish it but one day I wrote a story, a very successful story that's been reprinted several times, about a young girl who's writing a big fat fantasy novel by hand, just as I did. And I used real paragraphs, the best ones, mind, from the book I'd written when I was 16,  to give a real feel for the character and what she's doing. It worked really well! I did a similar thing with a poem I wrote when I was about that age too, using two lines from it in another story that  also did very well and been reprinted a few times.
One exciting transformation project I'm working on right now is putting together a collection of my speculative fiction short stories for adults, previously published in anthologies and magazines over many years(thus already edited professionally. What was interesting was when I came to re-read these stories, I discovered that though they were all different, three common elements recurred again and again: water, dreams, metamorphosis. So I'm in the process of tweaking them into a coherently-themed book, illustrated with my own black and white photos, and I'll be publishing it myself as an e-book. Creating The Great Deep and other tales of the uncanny, as it's to be titled, is probably the most experimental and ambitious transformation project I've taken on, and it'll be interesting to see what happens when I've finally got it together. Watch this space!
Some extra tips:
If this is a story that's been published before, what is its track record? i.e., was it only published once, or several times (in which case, only superficial details ought to be changed, as the story has earned its stripes)? What kind of outlet published it? A specialist genre outlet, e.g. a crime/mystery/fantasy/romance magazine/publisher? Or a more general one? If it's a story that could fit into more than one genre(and many stories do), then why not play up more one element or the other, depending on where you want to place it?
If this is a story that hasn't been published, but that did get some feedback from publishers, look again at what they said. For instance, if it was  deemed 'not commercial enough,' can you, on a new reading, see why? Is that actually a problem you want to fix or not? If yes, then think of how the story might be more commercial: what if you changed the point of view, ie switched from third to first person or vice versa? Even if you don't care about the 'not commercial enough' tag, could the story still be improved by a refreshment of minor details?
If this is a story that your nearest and dearest have seen but no one else, go through it very carefully. Be ruthless with it. But cautious too! I do this by creating separate folders for the story so I keep the original safe and separate from different permutations. Often what I've ended up doing is cutting and pasting the original with two or three later drafts.
Think too of how you could extend the story by giving it an extra dimension—such as images, a blog linked to a character, etc. This is most useful in a novel rather than a short story, though it can work if all your short stories are set within the same world/setting: you can actually consider doing this too, making something coherent out of what was disparate.
Born in Indonesia of French parents, and brought up in France and Australia, Sophie Masson [2] is the multi-award-winning and internationally-published author of over 70 books, mainly for children and young adults. A bilingual French and English speaker, she has a PhD in creative practice and in 2019 received an AM award in the Order of Australia honours list for her services to literature.