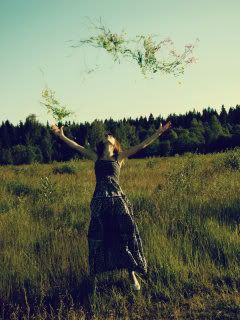 This is a big month for me in my effort to make the most of the brave new realm of indy publishing. Beginning with a launch party at the Wisconsin Writers Institute, I will introduce to the world (or will have introduced, depending on when you read this), my new novel, Lucy in the Sky, in all its forms: ebook, paperback, and author-narrated audio. Those of you who have followed this blog will know that I employed the same three-format attack with my last novel, World Series of Murder, but the circumstances now are substantially different. WSOM was an experiment, my first effort to grasp the realities of the post-paper market. Lucy represents a new level of mastery of those realities. With this book, I'm playing for keeps. With this book, I will learn if my business model is viable, both in the sense of economics and in the sense of what soothes a writer's soul.
I have already learned quite a lot.
I have learned, for example, that there's more satisfaction than I ever imagined in controlling all the design elements of the work. When you hold in your hands the print version of Lucy in the Sky (as, naturally, I'm hoping that some of you will), you'll have a product 100 percent created by me. I did the cover art, designed the layout, chose the typeface, even created the publishing company (Bafflegab Books – ta da!) under whose imprint to release it. With total control over every aspect of the book's look-and-feel, I enjoyed an even more fulfilling artistic experience than even writing the darn thing. In a nutshell, this book is all me, and I'm a bit thrilled by that.
With the publication of Lucy also, I have undergone a crucial psychological and semantic shift, one I commend to your attention. This book is not self-published. Rather, it's indy published, and as such it takes its place in popular culture alongside indy music, video and film. For someone who has long struggled with the stigma of "self-publishing equals vanity press equals crap," I find this change of perspective to be nothing less than revelatory. Working within the indy publishing space, I'm like any other boutique entrepreneur, making his own creative choices and standing behind the choices he makes. In other words, I'm now not just an author but an artist as well.
The clouds have parted and the sky's turned blue.
For those interested in the nuts and bolts of the thing, here are the primary tools I used. For cover art, I used GIMP 2, a graphic design program available for free download. For the text I used Mobipocket Creator, also free, and very easy to use. I did the audio in partnership (and revenue share) with spokenwordinc.com. For my dead-tree partner I chose CreateSpace because it publishes directly to Amazon, which means that all versions of the book are readily available in the same place. Tinyurl.com helps me direct people to that place by generating an umbrella web address – www.tinyurl.com/Lucy1969 – for all versions. Tinyurl.com is handy tool you should definitely exploit, as it lets you reduce long, cumbersome web addresses to short, slick and memorable ones. It's useful in all kinds of ways, so keep it in the back of your mind.
Oh, and not for nothing, but I've written a pretty terrific little novel here. Lucy in the Sky is a coming-of-age story set in Milwaukee, Wisconsin, in 1969. Our hero is a fifteen-year-old boy who wants to be a hippie in the worst way. He has no idea what that means, really, just knows that there are none to be seen in the suburban cultural wasteland he calls home. Then, on the first day of summer, 1969, into his life waltzes this incredibly hip, very wise, outrageous, audacious, hot and sexy seventeen-year-old girl cousin, Lucy. Good news: she'll teach him everything she knows about hippies. Bad news: even while preaching honesty and honor, she is not at all what she seems. The book is of the genre voice fiction (a novel, that is, with something to say) and I intend its story of acceptance to appeal to "young seekers and old geezers alike." Here's a peek at the cover.
Will it sell? One never knows. That's why I'm using on this the same philosophy I use on everything: Let's throw it out the window and see if it lands. I advance with hope and desire but without attachment and without expectation. The experience of publishing this book will be exactly what it is, nothing more and nothing less. It may open new doors to me, create new fans and new opportunities. Or it may vanish unremarked. I can't control that part. But I can tell you that I'm terribly excited by the sense of empowerment I feel. With control over every single element of the book, from its conception and thematic intent, through its design and production, to marketing and promotion, I feel completely in command. With the advent of this book, I'm not only an author and an artist but also fully and completely the boss.
You can be, too. I can't stress that enough. Everything I'm doing in the post-paper world is merely a matter of using available tools to achieve creative ends. I'm crap with tools, folks, and I'm here to tell you that if I can do it, you can do it, too. You can get your words out there, in exactly the form you desire, with no interference from anyone, and with nothing but the quality of your work upon which to be judged. The walls of publishing have all fallen; we're all independent artists now. So pick something you've been dying to publish and just darn do it. Throw it all out the window. Some of it's bound to land somewhere.
Image by paint~dima.
John Vorhaus has written seven novels, including Lucy in the Sky, The California Roll, The Albuquerque Turkey and The Texas Twist, plus the Killer Poker series and (with Annie Duke) Decide to Play Great Poker. His books on writing include The Comic Toolbox, How to Write Good and Creativity Rules!