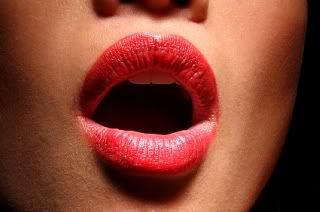 I'll admit, between the title of this post and the accompanying image I've chosen, I may be guilty of making today's post seem a bit more… titillating than it really is.
After all, most people won't consider my topic even remotely sexy.
I mean, I guess it is something you could do in bed. But I usually do it on a desk.
I'm talking about Outlining.
Wait! Before you recoil in horror, and click away from this page in search of some more twitterific subject matter, let me clarify what I'm talking about, as well as what I'm not talking about. I'll start by trying to address some potential objections you may have.
No Roman numerals required
First, let me assure you that I am NOT talking about those arduously complex multi-level lists that you were forced to learn in school, with all those Roman numerals and tricky formatting rules. No, I'm talking about an extremely simple tool you can put together in a matter of minutes.
And – this may surprise you – you don't need to do it before you write. In fact, I find outlining much more useful during the writing process and afterward, when editing and revising.
Second, I am aware that many writers are "pantsers" (people who write by the seat of their pants), to whom the notion of plotting or outlining seems both unnatural and highly unpleasant – a sort of literary root canal that sucks any fun and creativity out of the writing process. But I've found a few ways that an outline can be extremely helpful even to pantsers, particularly when encountering the dreaded writer's block.
Okay, let's see this thing
So how does this Roman-numeral-eschewing device work? Simple. For each chapter of your book, just write down the chapter number, followed by one sentence or phrase describing what happens in that chapter. For example:
Clive Cussler runs over a mime, gets a $5 ticket from the cop who witnesses it
The mime's angry mother beats up Clive, is awarded the key to the city
Clive gets out of hospital, goes grocery shopping, meets Marsha in the produce section
Clive and Marsha make out, then he finds out she is an adult literacy instructor
The fight scene, Clive and Marsha break up
Note that these chapter descriptions don't even have to be a complete sentence. A phrase will do, because the only person who needs to understand it is YOU. A simple entry like "the fight scene" or "the thing with Clive and the turkey baster" might be enough. That's because this is not a document you'll ever share with anybody. Unlike a synopsis, it's not something you'll need to submit to an agent or editor. This is just a personal, behind-the-scenes tool to help you write your book, just like a stack of 3×5 cards or a bulletin board covered in Post-its.
Many plotters build elaborate outlines before they write a single word of their manuscript. I don't currently operate that way, so I won't offer suggestions regarding this approach. Instead I want to focus on some other less obvious ways that outlining can be useful.
As a weapon against writer's block
I'm sort of a hybrid between a plotter and a pantser. I usually start a book with a clear idea of my main characters and the climactic conflict they will ultimately face, but I don't go so far as to figure out HOW they're going to face that conflict. I figure that by the time I get there, I'll know my characters well enough to know what they would do. Sounds great in theory, but I've found it has twice led me to the dreaded 30K Speedbump.
Maybe you've hit this bump as well. You're about a third of the way into your first draft, and things have been going great, but suddenly you grind to a halt, at a loss as to what comes next. And you may not have a strong sense of how far along you are in your overall story arc. This is actually the stage where I usually build my chapter outline.
First, take stock of what you've got. Read each chapter that you've completed, and make sure each line in your chapter outline accurately reflects what is happening in those chapters. Then, make a list of any other scenes you have envisioned but haven't written yet, using the same shorthand descriptions, like "the car chase," or "Clive falls out of the helicopter into a pool of laser-enabled sharks." Then look at that list and do two things:
Put the scenes you've got into a logical order. If the order isn't clear, just wing it, and maybe add notes to yourself like "may need to move this later." Again, this is very similar to a notecard or bulletin board approach.
Look for any gaps where you simply don't know what's going to happen next. This lets you know where the gaps are in your plot, and in your overall story arc. Some might find this disheartening, but I am actually comforted when I have a clearer understanding of the challenges that lie ahead of me.
And here's where the chapter outline has been a lifesaver for me. When I hit that dreaded spot where I simply didn't know what should happen next, I picked out some other unwritten scene from my list – a scene that I had a clear vision of in my mind – and I skipped ahead and wrote that scene. And in doing so, I regained my momentum (which for me is one of the biggest challenges when writing novel-length fiction).
True, by skipping ahead, you do create the potential for some continuity lapses. But that's something you can fix when editing. The bottom line is that by putting my chapter outline – gaps and all – down on paper, I was able to truly see the shape of my book, and I found that enormously helpful.
As an editing tool
Here are some examples of how those simple one-line phrases can offer you a surprisingly powerful analytical device to fine-tune your manuscript:
Pacing
A basic technique to keep a sense of accelerating pace in your story is to make sure you keep increasing the conflict. A chapter outline can really keep you honest in that respect. If you're getting close to the end, and you notice a few of your scenes or chapters are more about backstory or reflective moments, you may want to do some shuffling of the order of your scenes, to ensure your story is arcing upwards to its climax.
One thing I add to the end of each line in my chapter outline is the word count for each chapter, so some typical entries might be:
Clive is attacked by rabid lemurs, and a piano falls on his Porsche (2,317)
Clive's personal assistant informs him that no, a thesaurus is not a type of dinosaur (1,846)
Chapter length can impact your pacing, and scanning your outline may reveal some chapters are conspicuously longer or shorter than most. This is not necessarily a trouble sign, but it's worth taking a second look at those chapters to ensure that you've made your chapter breaks in the most effective places.
Subplots and character development
In my chapter outlines, I find it useful to list the main characters who appear in each chapter. This helps me track how my various characters' paths are intertwined, and how evenly my subplots are weaving together.
I've had beta readers, agents and editors comment on a manuscript, saying that they wished a certain character or plot element was used more often or explored more deeply. Using the chapter outline, you can highlight every chapter where that character or element occurs, see where the longest gaps are between those occurrences, and look for opportunities to insert more.
I recommend using different colors of highlighting for each character or plot element. All this may seem a bit OCD, but I've found all those different colors of highlighting can really turn my outline into a powerful – and convincing – visual tool. Suppose I've highlighted a certain character in blue. If when scanning my outline for blue highlighting, I realize that I've got an important character who hasn't shown up for half a dozen chapters, it forces me to either justify what I've written, or go back and fix it.
An easy-to-assemble tool with many long-term applications
Well, I hope you've found this persuasive. Again, there's really not much work involved in creating a chapter outline, particularly if you've already got a draft of your manuscript completed. It should only take a few minutes for you to sum up each chapter, and you can use whatever shorthand makes sense to you.
But that quickly assembled tool can turn into an extremely valuable resource that can help you repeatedly throughout the process of writing and editing your novel.
And all without a single Roman numeral!
Image licensed from iStockphoto.com.
Author of the novels ME AGAIN, published by Five Star/Gale; and TONY PARTLY CLOUDY (published under his pen name Nick Rollins), Keith Cronin is a corporate speechwriter and professional rock drummer who has performed and recorded with artists including Bruce Springsteen, Clarence Clemons, and Pat Travers. Keith's fiction has appeared in Carve Magazine, Amarillo Bay, The Scruffy Dog Review, Zinos, and a University of Phoenix management course. A native of South Florida, Keith spends his free time serenading local ducks and squirrels with his ukulele.