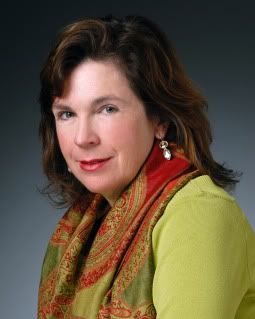 Today's guest is back for an encore. Author Kim Wright was with us back in October to talk about ways not to behave with your agent. Today she's back for more commonsense advice for writers. Kim has been writing about travel, food, and wine for more than 25 years and is a two-time recipient of the Lowell Thomas Award. Her debut novel, Love In Mid Air, has received critical praise. She's also recently released a book for writers called Your Path to Publication. Take it away, Kim!
The Twelve Most Dangerous Words for Writers
There are twelve words in the world of publishing that, while innocent enough on their own, can collectively sink your career.
Ready?
You just need to concentrate on writing the best book you can.
The problem with the sentence is that it's accurate – but incomplete.  The danger lies in the word "just."
Yeah, you have to write the best book you can.  That's absolutely, completely, and totally necessary and, God knows, such a hard task that it logically seems like it would be enough in and of itself.   But the truth is, that's only the first step.  The first step out of approximately 274.  And it's a crime for published writers to imply that's all there is to it.
So why does the myth live on?  Two reasons.
Many long-established writers actually forged their careers back when this was an accurate statement.  Back in the days when all a writer had to do was show up in New York with his latest opus, down a few martinis over lunch, sign his new contract, and skedaddle back to his cabin/ranch/beach house to begin the next one.  But when a writer who's been at it for fifty years tells you these stories it's a history lesson in how publishing used to work, not helpful advice for how to launch a book in 2011.
When more recently-established authors mouth these words, something different is going on.  They're just telling people what they want to hear.  Most writers are introverts and English majors, people who don't want to promote, go on book tours, reach out to the bloggers, or worry about what 15% of 25% less 15% comes to after taxes.  So if you tell them they don't have to do those things, you'll be very popular. Say the twelve words out loud at a writing conference and you'll be wildly applauded.  Write them on a blog and you'll get a lot of "Likes."  You'll be considered a "real writer," someone who walks through pie fights in a white suit, who remains miraculously unsullied by the marketplace.
But it's not 1961 – or even 2004.  So much more is required of the author now that it's unrealistic and unfair to imply that the publishing industry still works like that.  Or that it's a meritocracy, unfailingly rewarding the talented and ignoring the hacks.  I bet everyone reading this post right now knows people who have written good books and can't get them published – and meanwhile Snooki has a book deal.  We've got to wake up and admit that there's more to being a writer than writing.   A would-be author who doesn't figure out all the things he needs to do to shepherd his book through the publishing process has handicapped himself before that process even begins.
So, besides writing that good book, finding an agent, and selling the book, what else do you need to do? Here are three important steps.
Contemplate Your Contract 
It does you no good to make a deal if you don't understand the deal.  First, check the payout schedule for your advance.  Most writers get their advance in three payments – upon signing, when the book is accepted after final edits, and on the pub date –  but different publishers have different protocols.  You also need to understand your royalty payout percentage, especially regarding ebooks, which are a real hot button and an area where some writers are negotiating better rates for themselves.  Foreign rights have a far bigger impact on the bottom line than most writers realize and it's also important to know when/if the rights revert back to you in the event that the book goes out of print or your publisher goes out of business.  Quite a few writers are creating a second life for their out-of-print books as self-pubbed ebooks, so it's important to understand what your options are in case of literary disaster.  And finally, check to see if the contract promises the publisher the right of first refusal on your next work (which is a frequent contract clause and acceptable) or rights to all of your future work (akin to indentured servitude and completely unacceptable, but some presses actually ask for it.)
Read up on the subject of contracts as much as you can and talk to your agent, if you have one.  You don't have to have a law degree to publish a book and this isn't meant to make you paranoid – most contracts are straightforward and fair – but you do need to know what you're signing.
Start Building Contact Lists
Now is the time to start establishing relationships with bloggers, book clubs, and independent bookstore owners as well as expanding your list of Twitter followers and Facebook friends.  Building a support network take time, so the earlier you begin the better, but it is also imperative that you establish yourself as a good literary citizen.  This means commenting on other people's posts, attending readings and signings by your fellow authors, creating your own blog or offering guest posts to blogs you admire, and using Twitter and Facebook to begin dialogues with potential readers.
Some people ignore the whole writing community until the moment they have a book to flog and suddenly they're everywhere – blogging about nothing but their book, tweeting links to their Amazon page, and splashing the cover all over Facebook.  The social media regulars are pretty hip to this type of relentless self-promotion and brand these fair-weather media friends as exactly what they are – users.  Social media only works if you have a genuine interest in the topics you're discussing, establish real dialogues with people who have similar interests, and are willing to toot some horns other than your own.
Allocate Time for Marketing
Plan to spend at least three months before your book is published and three months after your book is published focusing primarily on publicity and marketing.  Six months before and after is probably better.  That doesn't mean you won't write at all during that time, only that you accept that promotion is a time-consuming task that will likely sap your psychological energy as well as your physical.  It seems to me the writers who get the most burned out are those who failed to acknowledge how much time and effort a book launch really takes and who over-commit to other projects during this stressful period.  It's not a good time to have a baby, backpack throughEurope, or embark on a cross-country move.
And if devoting six to twelve months to the launch seems excessive, remember how much time you spent writing the book, looking for an agent, and going through the cycles of rewrites.  In the world of publishing, six months is a nanosecond.
By now you may be howling "But I'm a writer and all I really want to do is write."  I know.  Me too.  But think of it this way.  The writing of books is often compared to childbirth.  You wouldn't stop on your way home from the hospital, knock on a random door, hand the person who answers your newborn, and say "Here, you take it.  I've got to get home and get pregnant again immediately because I'm a mother and that's just what I do."  Of course you wouldn't.  There's more to parenting than the conception, incubation, and delivery of a child – you also have to make sure that child gets off to a good start in life.  Ditto with your newborn book.  There may be professionals around to help, but nobody's ever going to love that baby like you do. Writers who keep churning out work with no regard to whether it succeeds or fails are the literary equivalent of Octomom.
Editors, agents, and publicists want us to be not rarified divas or secluded intellectuals, but active members of the team –  something not every writer seems to understand.  When I was researching Your Path to Publication, I interviewed over fifty writers and quite a few of them expressed the fear that if they asked questions or showed interest in the business side of publishing – you know, things like when and how much they were going to be paid – their editors and agents would hold it against them.  Think they were somehow less than real artists. The myth of the pure writer, who never stoops to concern himself with the market, persists, despite the fact we're in a totally different era of publishing, one that demands the writer not only understand the business but actively participate in it.
The twelve words that may save your career? Consider these:
Once I've written my book, it's my job to help it succeed.
Thanks for a great post, Kim! Readers, you can learn more about Kim and her new book, Your Path to Publication, by visiting her website and following her on Twitter.