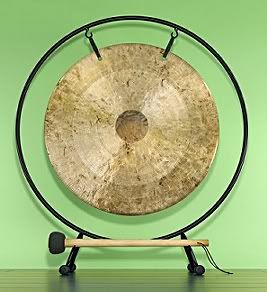 Therese busting in for a sec to officially welcome Keith Cronin to Writer Unboxed! This is his first post with us as one of our new monthly contributors. 
Several years ago I attended a literary conference featuring a "two pages/two minutes" workshop. A conference staffer read aloud the opening pages of various unnamed attendees' manuscripts, while a pair of prominent literary agents listened until they'd heard enough to determine whether they were interested.
It was freaking brutal.
The agents were so abrupt, so dismissive. Many excerpts never made it past the first three or four paragraphs before one of the agents would cut the reader off, in a literary equivalent of The Gong Show.
But a funny thing happened. By about the fourth or fifth excerpt, I began forming my own snap judgments about the work I was listening to. And in each case, I found myself agreeing with the agents that no, this one didn't really cut it, or yeah, that one was kind of cool.
That's when I saw The Point of this workshop, and realized dang, you really CAN tell within a page or two whether or not a piece of writing is working.
The openings the agents rejected seemed to fall into two primary categories. In some cases the writing was simply awkward or weak (something that reading aloud has an amazing ability to highlight, not unlike the way a black light makes the lint on your clothing glow in the dark). But in many cases, there was simply nothing in the first few paragraphs to make us care about what came next.
I came away from that workshop a changed man, with a newfound sense of how important it is to try to grab the reader immediately. So I thought it would be interesting to examine how a variety of authors accomplish this.

Jane Austen and the Convict's Penis
As Therese pointed out in her excellent post last week, some authors manage to grab the reader with a single sentence. For example:
It is a truth universally acknowledged, that a single man in possession of a good fortune must be in want of a wife.

– Jane Austen: Pride and Prejudice
Three men at McAlester State Penitentiary had larger penises than Lamar Pye, but all were black and therefore, by Lamar's own figuring, hardly human at all.

– Stephen Hunter: Dirty White Boys
As radically as they differ, these two sentences actually have much in common. They both grab our attention. They both set our expectations for the overall tone of the book. And they both capture the world view of a primary character – in Austen's case, her witty but cynical protagonist; in Hunter's, his brutish antagonist, a convict driven by racism and hate.
I'm a big fan of grabby opening lines – they offer a surefire way to get your first page read. But to me an even more important goal is to get the reader to turn to page 2. So how do we pull that off?
One obvious approach is to fill your first page with action. But many authors abuse this tactic, using it simply as a Bright Shiny Object (BSO) meant to attract the reader's attention. Warning: if the rest of your book doesn't live up to that action-packed opening, your reader will ultimately feel cheated.
Other authors set the hook a little more slowly, without any BSOs. Consider these two quiet but compelling openings:
I am in a car park in Leeds when I tell my husband I don't want to be married to him anymore. David isn't even in the car park with me. He's at home, looking after the kids, and I have only called him to remind him that he should write a note for Molly's class teacher. The other bit just sort of . . . slips out. This is a mistake, obviously. Even though I am, apparently, and to my immense surprise, the kind of person who tells her husband that she doesn't want to be married to him anymore, I really didn't think that I was the kind of person to say so in a car park, on a mobile phone. That particular self-assessment will now have to be revised, clearly.

– Nick Hornby: How to Be Good
This exemplifies why Hornby is one of my favorites, as he simultaneously captures his protagonist's thought processes and sets the reader's expectations for the novel's quirky and conversational tone.
Here is an account of a few years in the life of Quoyle, born in Brooklyn and raised in a shuffle of dreary upstate towns.

Hive-spangled, gut roaring with gas and cramp, he survived childhood; at the state university, hand clapped over his chin, he camouflaged torment with smiles and silence. Stumbled through his twenties and into his thirties learning to separate his feelings from his life, counting on nothing. He ate prodigiously, liked a ham knuckle, buttered spuds.

– Annie Proulx: The Shipping News
In four sentences, Proulx sums up her protagonist's lot in life, at the same time making it clear that this is a book in which the use of language and rhythm will be something to savor. A shuffle of towns. Skin that is hive-spangled. Nice.
But there's more than one way to skin a cat – or grab a reader. (When you think about it, why would you want even one way to skin a cat? That's just gross. But I digress…) While the previous examples appealed primarily to our wit and intellect, another extremely effective approach is to play on our emotions, as in these next two examples:
My name was Salmon, like the fish; first name, Susie. I was fourteen when I was murdered on December 6, 1973. In newspaper photos of missing girls from the seventies, most looked like me: white girls with mousy brown hair. This was before kids of all races and genders started appearing on milk cartons or in the daily mail. It was still back when people believed things like that didn't happen.

– Alice Sebold: The Lovely Bones
Yikes – that got my attention. Between the oddly matter-of-fact tone and the young narrator apparently addressing us from the grave, it's immediately clear that this will be a powerful read, told from a very unusual perspective.
Mae Mobley was born on a early Sunday morning in August, 1960. A church baby we like to call it. Taking care a white babies, that's what I do, along with all the cooking and the cleaning. I done raised seventeen kids in my lifetime. I know how to get them babies to sleep, stop crying, and go in the toilet bowl before they mamas even get out a bed in the morning.

But I ain't never seen a baby yell like Mae Mobley Leefolt. First day I walk in the door, there she be, red-hot and hollering with the colic, fighting that bottle like it's a rotten turnip. Miss Leefolt, she look terrified a her own child. "What am I doing wrong? Why can't I stop it?"

It? That was my first hint: something is wrong with this situation.

– Kathryn Stockett: The Help
These three paragraphs take us on quite a journey. The first one raises our hackles, as we see that the author – a white woman – has adopted the phonetic dialect of an uneducated African American narrator. Already the needles on our Political Correctness meters are starting to quiver and twitch. And this narrator seems to treat childcare as a menial task, no more challenging or important than cooking or cleaning. Hmmmm, we're thinking, I'm not so sure about this book… But in the third paragraph we see a wisdom and a morality that lets us know we're in good hands with this character. When a novel can give us a ride like that in just 140 words – with nothing more dramatic happening than a baby crying – it's no wonder the book is flying off the shelves.

A Dangerous Way to Think
We all know we're competing for the reader's attention, whether it's an agent, an editor, or a bookstore browser. At least we all claim to know this. But I suspect that deep down, many of us think, "Yeah, but with MY book, it's different. Once they understand the genius of my Really Big Idea, or connect with my Incredibly Awesome Protagonist, there's simply no way they could put MY book down – even though the first scene is mostly a detailed description of how my protagonist folds her laundry."
That's a dangerous way to think. My own first novel had what I thought was a pretty cool opening scene, but the first really powerful moment in the book didn't occur until the 10th page. The book never sold, even though it was repped by a major agent. And now I realize it's likely some of the editors who looked at my manuscript never made it to page 10. Live and learn…

Your Own Private Gong Show
Plato said, "The beginning is the most important part of the work," and I'm inclined to agree. In the excerpts above, I've tried to show a range of successful approaches for grabbing a reader's interest.
But now it's time for your own private gong show. Try this:
Print the first two pages of your manuscript – no matter where that cuts off your story – and step away from your computer to read them. Now imagine those two pages are the ONLY portion of your novel a potential reader will see, and ask yourself these questions:
Do those two pages capture the tone and spirit of your novel?
Are they the best part of your opening chapter, or do they end before getting to "the good stuff?"
Have you given the reader a clear reason to turn the page?
Okay, let's hear from you: did your two pages pass the test? Or did you get gonged?
Thanks for reading!

Photo courtesy deviantArt's maxattivo
Author of the novels Me Again (originally published by Five Star/Gale), and Tony Partly Cloudy (published under his pen name Nick Rollins), Keith Cronin is a corporate speechwriter and professional rock drummer who has performed and recorded with artists including Bruce Springsteen, Clarence Clemons, and Pat Travers. Keith's fiction has appeared in Carve Magazine, Amarillo Bay, The Scruffy Dog Review, Zinos, and a University of Phoenix management course. A native of South Florida, Keith spends his free time serenading local ducks and alligators with his ukulele.