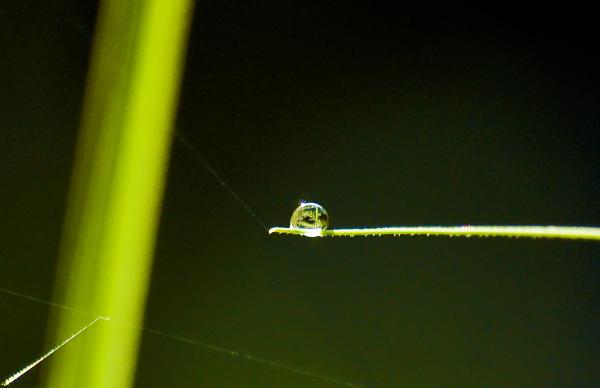 Suspense is what keeps a reader reading—wanting to know what happens. The suspense can be of all kinds, from wanting to know who the baddie is in a thriller to wanting to know whether the heroine is going to choose Mr A or Mr B as her love interest, to—well, just about anything, really! Creating and maintaning suspense is important in any kind of story or novel; it is especially so in the kinds of genres that are built around suspense: mysteries, thrillers, spy stories, fantasy. Here's some of my tips, honed  over years of writing in many of those genres!
First of all, to create suspense you need:
Some background information.
But incomplete knowledge.
That is, from the beginning the author needs to already have something set up—to let the reader know something about a character and their situation, or the suspense won't happen—you have to care what happens for suspense to occur in the reader's mind.
You can build towards that or start immediately with a suspenseful mysterious beginning, but there must not be too many clues as to what might happen or the suspense will fizzle out before it's had a chance to happen. You need instead to build up the tension carefully, making the reader think that something is one way when it's another. But at the same time you can't play dirty tricks on them—you shouldn't for instance at the climax suddenly produce a character that wasn't there before—either in person or mentioned– as the villain, or the reader has a right to feel ripped off.
In my detective novel The Case of the Diamond Shadow, for instance, the true villain is hidden behind a smokescreen of red herrings—but is there all along. It's just that nobody even thinks of them in connection with the crime!
Character is very important in suspense. I think that plot itself, the driving machine of a story, is really at heart the unfolding of interaction between characters, good and bad. That is what creates situations and fuels tension. So you need to feel strongly for your characters especially the one or ones from whose point of view the action is viewed from, but also the others with whom they interact. If the characters feel real to your readers, then they will see when someone is acting out of character—and that will immediately set up suspense. Or say your main character trusts someone—really trusts them—and little by little they begin to change their minds, to suspect they're up to no good—excellent suspense too.
Very important is to SHOW not TELL. Building up a tense situation, the suspense, you need to not say so and so was scared but show it by characters' physical reactions: heart pounding; skin feeling cold; hair rising on your arms on or back of neck—blank feeling—disbelief—time slowing down—all that in different degrees depending on whether it's fear or excitement or whatever. You the writer need to feel as though it is YOU experiencing it, in a way you need to feel as though you're writing to find out what happens, just as a reader reads to find out what happens. You've got to be there with your character experiencing the thing every step of the way.
Using the first person narrative—is a great way of dropping a reader right into a story and makes suspense easier to create– and you can even do that with two split first person-ppints of view—for example, in my recent historical mystery novel, The Understudy's Revenge, at one point in the narrative when the heroine Millie is knocked out, her best friend Seth takes over the narration, also in first person. And that increases the suspense as Seth didn't know what had happened to Millie and the intertwining narratives made things even more exciting! But third person—can work well too. I've read—and written!–books which give you alternating points of view—not only from the hero or a friend say but also from a villain—and it can work really well, if you're careful. But it's easy to lose suspense by doing that too. Your reader should ideally be in the same position as your main character.
One good way of carrying suspense is to switch tenses—you start off in the past tense and then when the extraordinary or bad stuff is happening, you switch to the present—Time really does seem to move differently when you're scared or excited or on tenterhooks—sentences, thoughts, get shorter, choppier, and that creates a gripping feeling of suspense.
You can even create suspense in stories based on historical events, where readers already know what happened. I did that in my recent novel, The Hunt for Ned Kelly, which is set around the last year of the famous 19th century Australian outlaw Ned Kelly's life. The story's told in the form of the diary of 12 year old Jamie Ross and in one section he is writing about the siege at Glenrowan in Victoria, where Kelly made his last stand. Now I could have had him there watching it but  thought that was silly as it's well documented who was there and wasn't—but I still wanted the suspense of the whole thing unfolding—So what I did was have Jamie working for a newspaper as a messenger boy—and the news is coming down the wire and they are printing heaps of updated editions and he's run off his feet trying to deliver them—People stop him in the street and ask him what's going on and he gabbles the story as it's come down the wires—it feels very immediate. A lot of readers have commented on how exciting they found it and how even though they knew what happened to Kelly, still they were taken up in the story so they felt anything could have happened!
But no matter what genre or medium you're writing in–what you musn't forget above all is to have a good payoff. It is no use building up excellent suspense, really ratcheting up the pressure till you think you're going to get this amazing revelation and then it all goes limp because the truth behind it all is underwhelming. I read a book like that recently—it was a really excellent thriller, frightening, intriguing, scary, the suspense was killing me—and then, bang! A really silly motive is uncovered as the reason for the whole thing and it all fell flat on its face. I really hate it as a reader when that happens and so as a writer I try very hard to avoid it. And that means I should have some idea of where my story is heading: that I know at least in outline what the ending is going to be—and what the motive behind the happenings is. I don't have to know everything, in fact I shouldn't—I want to be surprised as a writer too and to have adventures along the way—but I do want to create the best and most satisfying payoff.
Born in Indonesia of French parents, and brought up in France and Australia, Sophie Masson is the multi-award-winning and internationally-published author of over 70 books, mainly for children and young adults. A bilingual French and English speaker, she has a PhD in creative practice and in 2019 received an AM award in the Order of Australia honours list for her services to literature.