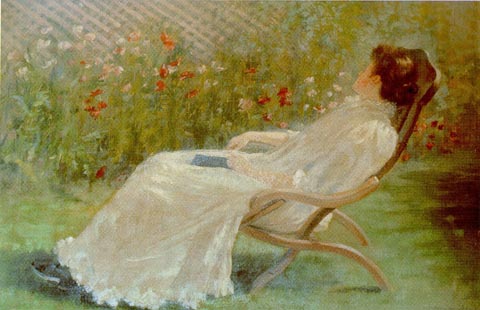 I have an (amazingly sweet) infant and an (equally sweet) toddler home with me full-time—so one of my absolute most frequently asked questions is: where on earth do you find the time to write?
First of all, let me say that one of my favorite quotes on writing—the words I go back to at every stumbling block this business throws in an author's way—is from Jane Yolen: Love the writing, love the writing, love the writing.  The rest will follow.  And I truly believe that's the best advice I can give to anyone struggling to find the time to write.  If you really, utterly love the writing process, if you have characters tugging on your sleeve and a story that's begging to be told–well, then, it will get told.  It really will. 
The last several months have both tried and affirmed my faith in that.  I had my first book come out, welcomed our second baby, and just weeks later moved across state lines to a new home.  I never, ever want to do that again.  And yet . . . and yet even while we were moving, I was snatching any spare minutes that came my way to do research on a new book idea—an idea that popped into my head in the days after my younger girl was born, and that I just loved too much not to dive into right away.  Since then, I've written half of a draft of that new book, finished up edits on the third book of my Twilight of Avalon trilogy, and nearly finished a story set in the Twilight of Avalon world that I'll be giving away for free as part of the promotion for Book 2 of the trilogy. (About which more next month!) 
My point is that even though the last months have been some of the craziest, busiest I've ever had—even though I've fallen into bed a lot of nights thinking, Gah!  If I never live through another day as hectic as that one it will be too soon—I've found that the words do still make it onto the page.  I write because I'm so, so lucky to get to make a career out of doing this job that I would do even for free.  Because my girls need to grow up knowing that it IS possible to be a full-time mum and have a career.  Because—of course—I love the writing.  I really do.
But okay, love the writing.  In terms of practical advice, that only goes so far.  How do you actually go about fitting writing time into an already jam-packed busy day?  Now, I'm far from an expert.  And I am really, really far from being the most organized mummy on the block.  Trust me.  But here are some strategies that work for me: 
Daydream.  That may sound like funny advice, since daydreaming is something that's generally discouraged, whether in school or in business meetings.  But in writing I think it's essential.  I try to keep my story constantly alive in the back of my head, and think about it whenever I can—cooking, doing the dishes, folding the laundry.  I run through scenes and dialogue, think about who my characters are, and about what might happen next on the journey they're on.
Multi-task.  And take advantage of any and all blocks of time you can find.  In my case, this has meant nursing my newborn baby while reading books on necromancy and Jack the Ripper.  And the jury is still out on whether this is efficient multi-tasking or merely disturbing.  But the books did get read, the research did get done.
Discipline.  I set myself a daily word count goal that is  challenging but still within my reach (1,000 words a day) and try to be really, really strict with myself about doing my utmost to meet it.   I think that's an essential first step for anyone starting out on the writing path.  There's just nothing like a set daily writing session both to hone your skills as a writer and to develop the kind of love for your story you need.  Love the writing—but that's not necessarily going to be a love-at-first-sight kind of a love.  Gradually falling in love is more than okay, too.
Give yourself a break.  And prioritize.  No one can do it all.  My house may one day be as clean as I'd like it to be—but it is just not going to happen when my girls are so small and my time is at such a premium.  And that's okay.  I'd rather have time with my little ones and a finished book than a waxed and polished kitchen floor.  And likewise, there are days when I'm just not going to meet my word-count goal.  And that's okay, too.  So long as I've really given it my best shot, I just save the file and tell myself that tomorrow is another day. 
In some ways, I wish I could give you easier answers—some kind of magic formula that will stretch the hours in your day or allow an author to meet twice her word count goal in half the time, like some kind of writerly TV infomercial. But I can't.  Even if you love your story, even with discipline, multi-tasking, and any other strategy I can give you to try, fitting in writing time is still likely to be a daily juggling act and challenge.
And maybe that's the best answer I can offer WU readers—the same advice I give myself on a daily basis:  to learn to embrace the busy-ness and try to find peace in the midst of the storm.  My girls are only going to be this little once, and I don't want to wake up one day and realize I missed it because I was constantly trying to get work done.
So on your average day I do what feels like six hundred loads of laundry (in which not a single one of the socks has a match). I play tea party, feed the baby, change a dozen diapers, and make muffins with my older girl, who drops an egg on the floor, looks at the result, and then says, thoughtfully, "doesn't bounce too well." (True story).  I snatch precious writing minutes whenever I can.  And at the end of the day, I'm a few precious steps closer to a story that's been told the best way I know how.
            All's right with the world.
Anna Elliott is an author of historical fiction and fantasy. Her first series, the Twilight of Avalon trilogy, is a retelling of the Trystan and Isolde legend. She wrote her second series, the Pride and Prejudice Chronicles, chiefly to satisfy her own curiosity about what might have happened to Elizabeth Bennet, Mr. Darcy, and all the other wonderful cast of characters after the official end of Jane Austen's classic work. She enjoys stories about strong women, and loves exploring the multitude of ways women can find their unique strengths. Anna lives in the Washington DC area with her husband and three children.