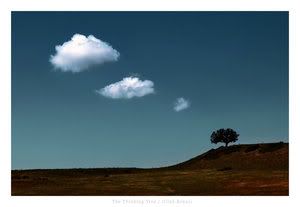 Kath here. Yesterday, valued contributor and master innovator JC Hutchins blogged about unboxed, low budget and downright brilliant ways for writers to promote their books. We split the post into two parts because there were too many goodies in just one and the post, erm, broke our blog a little bit. ;)
His post today picks up from yesterday's. Enjoy and be awestruck.
Novel content
I'm fortunate to be working with some cool folks at St. Martin's Press, who are granting me great latitude with my promotion. They permitted me to release the full text of the novel in weekly serialized podcast and PDF formats at my site. Fans who enjoy audiobooks now receive free weekly doses of the novel (and in-podcast encouragement to support the book's release). The PDFs resonate with folks who prefer to read their fiction (each PDF features links to online retailers, my website, and even a printable order form that they can present to their favorite brick-and-mortar bookseller). The content has high value from an entertainment standpoint, and provides avenues for book sales.
Fan-powered content
I'm also releasing weekly "fan update" podcasts. These are audio reports that feature timely updates on the status of my book . More important, they feature feedback from my fans. Using a free Google Voice account, I created the "Clone Line," a voicemail system that permits fans to leave phone messages, which I play on these episodes. My peeps are empowered with an opportunity to connect with me and the community, and I get to gush about their support. Toss in weekly evangelical "street team" missions with signed books as prizes, and you've got some killer entertainment.

Innovative content
Since one of the characters in my novel is a folk musician, I thought it'd be fun — and memorable — to release "real" music written and performed by this character. I worked closely with a musician friend, paid him what I could afford, and collaborated on five folk songs that personified the character's world view. I'm releasing these songs on my site, for free. The tunes are designed to delight longtime fans who "know" this character … but I'm also pitching the songs for air time on podcasts that play indie music. It's an unconventional hook to connect with new audiences beyond my small sphere of influence.
The power of many, Part One
Now we're moving into "reaching new blood" territory. While I chose to release my novel in audio and PDF formats on my website (which would cater mostly to longtime fans), I realized there was an opportunity to emulate the successful model of TV syndication. Why not approach other websites with an offer to re-distribute my podcasts and PDFs? In exchange for the generous access to their audiences — who likely haven't heard of my work — I offered to include advertisements for their sites in each podcast episode. They benefit from the multi-site ad exposure, which reaches my audience and several others. I secured the involvement of five such sites, all of which cater to folks who dig my book's genre.
The power of many, Part Two
Further leveraging the power of Free, I reached out to superblog BoingBoing.net and asked if the site would be interested in serializing the novel in an exclusive "blog text" format. I'm blessed to say that my new media "giving it away is okay" approach had put me on the radar of editor Cory Doctorow, who presented my offer to Boing Boing's other editors. They approved. From now until mid-December, the text of my book will roll out to 600,000 Boing Boing blog subscribers (and its 5+ million unique monthly visitors). Most of these readers don't know my work, and never would have heard of it. Now, there's a chance for them to experience the novel risk-free, and make an informed buying decision. Boing Boing karmically benefits (I'll throw a lasso around the moon and pull it down for these guys, now and forever), and it monetarily benefits from any purchases made through its on-site Amazon affiliate link. Everybody wins.
The power of many, Part Three
Perhaps the most ambitious part of my promotional campaign centers on Oct. 27 itself, the release date for the book. Again, seeing the wisdom of partnerships and syndication, I approached several influential bloggers and websites with an intriguing opportunity. I pitched them on my interesting "from podcast to print" story, and also asked if they might post a 100-page PDF excerpt of the novel on Oct. 27. In exchange, I'd include a full-page ad in this PDF for their site, or other work. Much like the "syndication" model described above, I explained that the more distribution partners came aboard, the wider the PDF would be distributed, and the more people might see their in-PDF adverts. More than a dozen bloggers and sites have signed up, including Boing Boing and SuicideGirls.com. I'm eager to see how effective this promotion will be, particularly during the book's first week on shelves.
And … pitch, pitch, pitch
In addition to this, I'm pitching bloggers on conventional coverage, hitting up podcasters to play my book's audio commercial on their shows, and booking interviews on blogs and podcasts. I aim to continue this outreach into the holiday season.
All of this effort hailed from my noggin, and hinged on a great deal of flexibility from my publisher. I've watched what other novelists have done to promote their books, reapportioned well-established strategies (such as the syndication concept), and whipped up some interesting content along the way (such as the free songs and prequel anthology).
In fact, all of this promotion*is powered by content.* Aside from paying my musician friend to write and record those songs, and working with a social media assistant to assist with pitch duties, not a single penny has been spent on this promotion. At every turn, my goal was to present valuable content to longtime fans — never forget your fans, peeps — and present valuable cross-promotional opportunities to other websites and bloggers.
Further, this is hailing from my camp alone. My publisher is conducting its own outreach to mainstream outlets. We'll see how far we can move the needle.
Will this unconventional strategy work? I'm clearly betting the farm on it. Signs already point to new fans, longtime fan evangelism, and increased pre-order book sales. I'll keep you posted on its progress.
But as I sit here, running on fumes, and being very far from pretty, I wonder: Is this hustle worth the hassle? Is the time, energy and money investment I'm making — which are all, in the language of business, risks — worth it? Lighting my umpteenth smoke? Swilling midnight diet pop? Red-lining it? Stinking? (Man … do I stink.)
Of course it is, whether the book flies or fails. I swung for the bleachers when I wrote the sonuvagun. I owe it that the same level of dedication when it's out in the wild.
Your work does, too.
*Learn more about J.C. Hutchins and his novel 7th Son: Descent at JCHutchins.net [1].*
J.C. Hutchins crafts award-winning transmedia narratives, screenplays and novels for companies such as 20th Century Fox, A&E, Cinemax, Discovery, FOX Broadcasting, Infiniti and Macmillan Publishers. His latest creative endeavor is The 33, a monthly episodic ebook series.