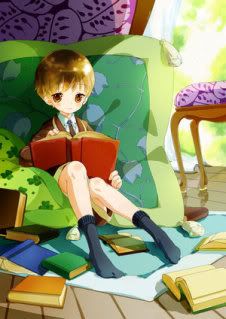 While my first day at the Mendocino Coast Writers Conference was pretty busy with my workshop/presentation "Creating a Killer First Page" and being on an editor's panel, the other days I was free to go to other presentations. One of the other editors on the panel was Kathy Dawson, Associate Publisher at Dial Books for Young Readers. Kathy is sharp and smart, and kindled an interest in YA fiction in me. And she had a workshop on children's fiction later in the week.
I've tinkered with the idea of YA before, but not gotten serious about it. An early clue, back before I parted with my agent, was the result of a submission of one of my novels, a coming-of-age story titled The Summer Boy, to John Scognamiglio, Editorial Director of Kensington Books. He told my agent that he loved the characters, the story and the relationships, but it read too much like a YA novel to fit in his list.
Later, I wondered if another novel, The Vampire Kitty-cat Chronicles, might be YA. I asked a local librarian to read it and see if she thought it could be YA, and she thought it would.
Hmm.
So I attended Kathy's workshop. Her discussion, and then the fall catalog for Penguin Young Readers Group that she provided gave me a lot to chew on. One thing that Kathy said that gave me a fresh way to think about writing for the YA audience is that "They are kids experiencing things for the first time—and they don't know if they can get through it."
I learned that "writing down" doesn't happen YA. We went through some examples in the workshop, and the language, writing, and storytelling would not have been out of place in an adult book. Kathy also revealed herself to be a sensitive reader, interested in character and how the writing delivered nuance. Yes, there is nuance in YA fiction.
The advantage of a conference is that you can pitch something to agents and editors. I pitched my vampire kitty-cat novel to Kathy, and she said "Send it." After she had returned to her office, she emailed that, while she loved the writing, she had some doubts. So I pitched The Summer Boy and she said she'd look at it after catching up. It may not fly either, but I'll learn something.
According to the Pimp My Novel blog, children's sales are doing pretty well across the board, even in this soft market. The insights I gained have definitely inspired me to think seriously about writing a YA novel.
What's YA, and what stories are they reading?
In the Penguin Young Readers Group catalog, there were two levels of YA fiction
• Ages 12 and up, Grades 7 and up
• Ages 14 and up, Grades 9 and up
I believe that content is probably the primary thing that puts a book into one category or another, but I can't swear to it.
The imprints represented in the catalog were:
• Dial for Young Readers
• Dutton
• Razorbill
• G/P. Putnam's Sons
• Viking Children's Books
• Speak
• Firebird
I looked at all the pages on YA fiction books, and learned that, in terms of the primary protagonist, out of 38 novels
• 21 were girls
• 9 were boys
• 8 had stories that featured both genders
I did an approximation of the focus/genre of the novels from what I could glean from the brief blurbs, and came up with this:
• Mystery/suspense: 6
• Dealing with issues (suicide, pregnancy): 6
• Fantasy: 6 (2 were story collections)
• Historical: 5
• Angst/romance: 3
• Adventure: 3
• Paranormal suspense: 2
• Paranormal romance: 1
• Vampire: 1
• Dystopian future: 1 (one of Kathy's favorite categories)
• Coming of age: 1
• Humor: 1
I realize that my categories have overlap, and I may have put a couple of novels into two categories, so interpret as you will. It looks like there's room for just about anything.
For me, the most striking insight was that I could write for YA just as I would for adults, and wouldn't have to adjust my style at all. Oh, there are cautions regarding strong language, but even that, and sexuality, can be okay in the older level of YA.
And, frankly, I like the idea of reaching young people who are on the cusp of life, tackling issues that are new to them and old hat to adults. They are fresh minds, and don't have the constraints that adults who "know" better have.
I'm interested. Very interested. What about you?
Image by ~JaneMere.
Ray Rhamey is the author of four novels and one writing craft book, Mastering the Craft of Compelling Storytelling. He's also an editor of book-length fiction and designs book covers and interiors for Indie authors and small presses. His website, crrreative.com, offers an a la carte menu of creative services for writers and publishers. Learn more about Ray's books at rayrhamey.com.