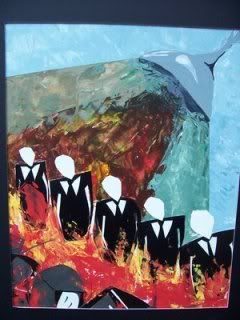 Kath here.  Today's post is courtesy of WU community member Lorna Suzuki.  Lorna has explored the world of social networking in her quest to open up new avenues of promotion, and we invited her to share her perspectives to see if it's worth the effort.
Visit Lorna's website to learn more about Lorna's books.  Thank you, Lorna!
Every year thousands of new titles go on sale via bookstores and online, each vying for readership. And we all know how difficult it is for an author, especially a new one, to get the word out when it comes to promoting our work.
One cost-effective way is to create a website to showcase your latest title, display and even provide downloadable excerpts as well as post book reviews, but the real challenge is: How do you convince people who have no idea of who you are, never mind know of your spanking new book, to visit your website in the first place?
Social networking is one method, but while some sing the praises of social networking, others debate just how useful it really is.
I believe it comes down to what the author hopes to accomplish. If the sole purpose is to generate books sales, you may be setting yourself up for disappointment. However, if the goal is to gain name recognition by introducing potential audiences to who you are and to reveal to the world the novel you've crafted, there are definite benefits to social networking, but there's a trick to accomplishing this.
The key is to target your audience so you are not wasting your time and energy (and quite possibly your money, too) by just joining any networking site. The best ones are designed specifically to bring readers and authors together and even cater to a specific genre, whether it's fantasy, sci-fi, historical romance, etc. And you want to consider sites with high traffic and growing membership.
One such site is http://www.authorsden.com/. It's free to join and it's a place for authors to showcase and sell their works as well as network with fellow authors and readers.
With over 1 million hits per month, I found that in the first month of joining this site, I've had over 400 unique visitors read over 1050 pages and the numbers continue to climb steadily. I consider this a major feat as I'm sure many of those stumbling onto my official website did so accidentally, probably while in search of their local Suzuki motorcycle or car dealership!
Even more have visited my website and authorsden page after Dave Tallman; published poet, accomplished sci-fi author and 2008 NaNoWriMo winner conducted an interview with me for his social networking site http://10quickquestions.ning.com/.
A tireless and passionate advocate of the promising author, Tallman went on to post this interview on a dozen other sites catering to readers and writers such as http://www.fictionwritersgroup.com/, http://reviewabook.ning.com/, http://coldcoffee.ning.com/, http://bookmarket.ning.com/ and more!
Taking full advantage of the social networking phenomenon, Tallman started 10quickquestions and fictionwritersgroup to introduce readers around the world to exciting, new authors. As a member of many other sites that provide him with a forum to post the interviews he conducts with fiction authors as well as comic and Sci-Fi Con promoters, his social networking connections are ever expanding. He estimates that he provides approximately 7,000 members at these sites (receiving 20,000+ hits per month) an opportunity to read his posts.
According to Tallman, authors he had interviewed experienced on average 20% greater traffic on their personal sites. He found that within a day of posting such interviews, a site typically experienced a surge in membership, even doubling or tripling in some cases. I experienced about a 70% spike on my official website within 48 hours of Tallman's efforts.
The bottom line? Social networking can be a beneficial tool to introduce you and your book to the world, but care must be taken in selecting the right networking sites or you'll likely become buried beneath the thousands of sites that have a limited audience. The best are those recommended by your fellow authors and avid fans of the literary arts. These sites should have an active, growing membership and strives to promote established authors and bring attention to promising, up and coming writers.
If anything, social networking not only allows you to introduce your work to the world, it allows you to interact with authors and readers, making you feel a part of a larger, writing community.
What social networking sites have worked for you? Are there any you'd recommend to your fellow writers?
Image by dirty-mirror.