Plotting month continues here at WU. This week, I reached into the archives and plucked out a post on outlining that I wrote two years ago. Outlining can be an important part of plotting, especially if your story becomes ultra-complex with multiple storylines, POVs and the like. I gravitate toward complex storytelling, but I'm a pantser at heart. After several failed attempts to write The Last Will of Moira Leahy, I realized that I had to use an outline, regardless of my negative feelings about them. Surprisingly, I found a way to embrace the outline; and I have little doubt that using one kept my story on track and helped its saleability in the end. If you're a pantser struggling with story, then I hope this post inspires you to give outlines a try.
OUTLINE = BOX?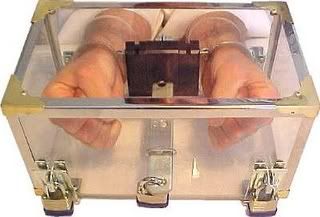 Juliet Marillier blogged about different writing styles some time ago: Are you a hummingbird or an owl? In comments I admitted I had a hummingbird spirit but was striving to learn owlish ways. It hasn't been easy, especially with regards to using an outline.
It's a romantic notion that writers can just sit down and become an instrument of greatness as ideas drop from mind to manuscript. I personally love the process of spilling ideas, stored sensations and feelings onto the page, and stringing them into a tale (flimmering, as Juliet called it). Problems are unavoidable, though, at least for me, because while the final story may be a good one, it probably wasn't told in the best possible way. Plodding plots and lost threads were two of my biggest problems after finishing my first 100k manuscript. So when I decided to turn that story on its head, rewriting it with not only a fresh bent but for a different genre, I grudgingly accepted that I'd need to use an outline; I did not want to make the same mistakes twice, and I knew I was taking a risk as it was, spending time on a once-failed tale. But how hard could it be? I mused. These were characters I knew, this was a story I believed in wholeheartedly and I would have the outline; it would be cakewalk.
Yeah, right.
Fleshing the story out to make it more took months of brainstorming. Finding motivation while beating back self doubt also took some doing. But most trying of all was adapting to using an outline. I'd feel such resistance whenever facing that grid full of scene structure and blocks of dialogue. "Go on, it's there for you in black and white; make it a scene," I'd tell myself, while my characters moped in the corners of the pages and turned their backs to me. Or maybe that was my muse. Regardless, no one wanted to come out and play when the outline was on the table.
Then November came and with it, NaNo, and my feelings about outlines changed utterly. With time of the essence I zipped through scenes. (Zipped, like a hummingbird.) Momentum carried me onward; I knew generally what came next on the outline, so I didn't always refer to it. This allowed my characters to flit off and set up a scene in a surprising way or steal a moment from an upcoming scene and take it for a working scene. It felt good to let go of structure just that much, and I wasn't surprised that these spontaneous bursts and shifts of the outline often made the story better.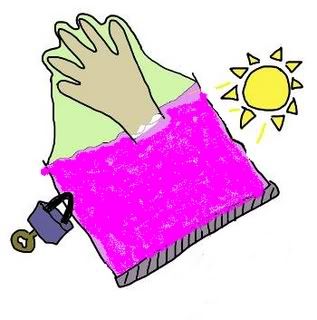 My characters, sensing I'd let loose the strict-outline tether, sometimes zig-zagged their way into entirely new territory. Though I had to filter these new ideas, I realized the outline wouldn't break if I fiddled a little, and again my muse was glad for the freedom.
And strangely enough, I found I didn't hate the idea of an outline so much anymore. My characters, my muse, my writerly self, realized the outline wasn't really a box, or it was a box but one that expanded, that was made of Lycra maybe, that wouldn't hurt my wings if I pushed at its edges a little or restructured it here and there. The outline was just a tool that could help craft a better story, and it could do it without smothering creativity.
My tips for hummingbird spirits trying to be owls are to:
1. Change the outline if it isn't working. Though it sits before you in black and white, it's there on paper, not set in stone. Just as some of us can block when we've taken a wrong turn writing our manuscripts, we can block if we've taken a wrong turn in the writing of the outline. I think this is partly what happened to me as well.
If you're not excited about your outline, take a step back and assess with a critical eye; if you don't like the box you've made, open the top, create a new one.
2. Let the characters roam the outline a little. Let them borrow from later scenes if this makes sense, and let them explore different ways to stage a scene. Hummingbirds don't like to be caged. Allowing my characters a little more freedom was enough to recharge them and my passion for my wip.
3. Try a little NaNo, any time of year. Couldn't writing fast be the answer for a hummingbird personality? Probably not as a long-term solution, at least not for me. A lot of what I wrote had to be scrapped because some of those hummingbird journeys led nowhere special, and if I'd continued to write fast, I would've found myself lost again eventually. But there were definite benefits, as I've mentioned. If you're feeling stuck and uninspired, try taking a day or a week to write fast and see where your characters and muse take you. You might be surprised by what you see while clinging to their winged backs.
Bottom line: Outlines might be more suited to owlish writers, but they can be used effectively by hummingbirds like me, too. I felt the outline was going to smother my writing spirit, but I was wrong. The key is flexibility–something we hummingbirds have plenty of.
Write on, all!