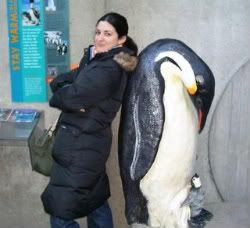 Today's guest is Raquel B. Pidal. Raquel has a master's in Publishing and Writing from Emerson college, where she studied copyright law, contracts, and rights. She currently works in publicity at Harvard University Press, and is also a freelance writer and editor. She's also the blog mama of Copyrighteous–a site focused on copyright and writers' rights issues.
If you missed part 1 of her thorough and fabulous post on publishing contacts–when she discussed some business basics, including why it's important that you understand your contract before signing–click HERE, then come back. Today, she'll explain three important clauses: the introductory clause, the delivery and acceptance clause, and the grant of rights clause (including sub rights).
The Anatomy of a Publishing Contract: Part 2
By Raquel B. Pidal
Clauses, clauses, clauses! What do they all mean?
A publishing contract will begin with an introductory clause that lays out the parties involved in the contract (the author and the publisher) and what the contract is in regards to (the manuscript). It also lays out the date when the contract comes into effect. There's also usually a brief description of the work the author's submitting. Sometimes this is vague to the point of being nearly indecipherable—just a title and then a few words of description: "Eighteen Wheels: A novel about truckers" or "Finding the Light: How to Rewire a Lamp Yourself—an instructional guide." You may want to flesh this description out a bit on the contract (or on an attached page that you can refer to as a rider) so that it's more specific what you understand that the publisher expects from you. "Eighteen Wheels: A novel of approximately 70,000 words about a group of truckers and their adventures traveling across America" or "Finding the Light: How to Rewire a Lamp Yourself—an instructional guide of approximately 50,000 words including directions for working with wiring and projects, along with illustrations and photos." Inserting this little bit of extra information will give you a little peace of mind, especially considering the next clause that's included in a publishing contract: delivery and acceptance of the manuscript.
The delivery and acceptance clause gives the date when the publisher expects you to turn in the completed manuscript of your project, and it often also spells out in what format they wish to receive it. If you're writing fiction, you most likely have the manuscript completed and perhaps only have a few tweaks or formatting issues to resolve before turning the book in, but nonfiction books are often sold on the proposal and one or two sample chapters alone, so the due date is especially important. If you feel that you simply can't turn in the manuscript by the publisher-assigned date, negotiate it, don't just ignore it, as turning your work in late can render you in breach of contract.
Also be certain to pay attention to the terms of acceptance included in this clause. [Read more…]