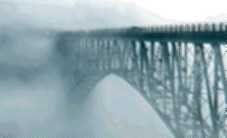 I should've followed it, but I've blown the good advice regarding synopses: that you're supposed to write them sometime between the first and third drafts of your wip, then leave them to improve like fine wine. I've finished my third draft, but I haven't yet begun my synopsis.
Oops.
Agents at the Backspace Agent Seminar I attended in November provided a few pointers I'll use, though.
CONTENT:
* The synopsis should provide a snapshot of what your book is about.
* Be sure your synopsis is a accurate distillation of your story and holds together all major plot points, internal and external conflicts, and character arcs.
* It doesn't have to be chronological ("first this happened, and then that, and then…"). Weave your synopsis in a way that'll read most smoothly to an outsider. In fact, go ahead and test it on an outsider before you send it to an agent, just to be sure your story is understandable to anyone not wearing your skin.
* Whether or not to incorporate flashbacks into your synopsis depends on one rule: If the flashbacks are WHAT happens, the info should be in the synopsis, but if the flashbacks merely explain WHY something happens, leave the info out.
* The synopsis should generally be under 3000 words, though check agent websites for custom guidelines.
* Always include the ending to your story, no matter what. Agents will slam dunk your synopsis if you neglect to include this info.
STYLE:
* Write your synopsis in present tense, omniscient POV.
* Dribble the flavor of your work into your synopsis for easier agent digestion.
* Don't worry about CAPITALIZING all proper names. Some agents find this annoying.
* In fact, don't worry about naming every character. Secondary characters with bit roles probably don't need to be mentioned at all, and sometimes a simple character description is enough, e.g. "the bellboy unwittingly delivered the poison to the suite."
* Guidelines differ over whether you should single or double space your synopsis, but west-coast agent Nathan Bransford says to double space. And he seems like a nice guy.
* For what it's worth, Nathan Bransford also likes Times New Roman.
* Minimize your use of adjectives and adverbs.
If well-written, portions of your synopsis can be used later by your agent as a marketing tool, so be sure to invest in it the time it deserves.
Have any juicy synopsis tips you'd like to share? The floor is yours.
Write on, all!