Consider becoming a WU "subscriber" by making a small, regular donation to WU! Your monthly gift will be applied toward the site's expenses, including WU's host, server, tech repairs, mailbox, advanced plugins, and more.
If you'd rather make a one-time gift, we can accept that through our PayPal account. Just send your gift through PayPal.Me/WriterUnboxed. As thanks for your generosity, we'll add your name to our Honor Roll and link to the webpage of your choice.
Thank you to all who've dropped some dinero in the WU bucket. We are truly grateful for your support and couldn't do all we do without you!
~Kath and Therese~
Affiliates and Corporate Supporters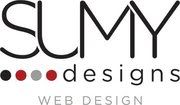 Generous Friends of WU
Monthly Subscribers
Gift Givers
$200


Anonymous
Sevigne Sevigne
$40
John Askins
$30
Aviva Siegel
$25
$1-$20
Anonymous
Robert W. Adams
Mari L. Barnes
Catherine Turner Bismuth
Lorena Cassady
Susan Clark
Deborah Coonts
Maria D'Marco/TigerXglobal
Cynthia Fellowes
Margaret Fitz-Randolph
Tina Goodman
Heart & Souls Books and Gallery
Helen Hemphill
Samantha Hoffman
Renae Jones
Susan Langer
Lindsey C. Lane
Susan L. Lipson / S. L. Lipson
Sophie Masson
Nancy Harris McLelland
John McLoughlin
Nancy McMillan
Laurane Mendelsohn
Cynthia Dagnal Myron
Jennie Nash
Judi Neto
Leslie Nuccio
JoAnn Paloni
Shean Pao
Rebecca Povich
Ann Reid
Barbara Rae Robinson
Lorraine Roe
Joan Z. Rough
Lori Schryer
Marykate Schweiger
Melissa Shanker
Karen Tomsovic
Carol Viens
Kathy Waller
Vanda Wark
Jacqueline White
Diana Wilder
Gerald L Zeitlin
Helen Zimmermann