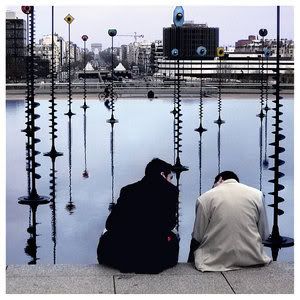 On my blog, Flogging the Quill, I do critiques (frequently including line edits) of the opening 16 lines of novels submitted by writer/readers. I have reasons for doing it—platform-building, maybe getting some editing business—but mostly it's fun to do, and rewarding to help other writers see shortcomings and strengths in their writing.
Best of all, perhaps, there's a coterie of fellow floggers who tune in regularly and help out. They offer their fresh eyes in friendly ways, sometimes pointing out a nit I failed to pick, sometimes disagreeing with my "verdict" and giving good reasons why, and most often reinforcing and expanding on the weaknesses or strong points that I've noted. The writers who submit to the "Flogometer" get a free and thorough critique of the opening of their novels.
That's the thing I like about so many of us writers. We're not competing with each other. Quite the opposite; all you have to do is ask and writers will be only too happy to offer an opinion.
I've been blessed by critique groups, too.
My first critique group in Seattle was the sit-around-the-table type. There were usually six of us, and we each brought 10 pages (more or less) once a week. We'd pass out copies at the top of the meeting, read and make notes, and then go around the table, critiquing one writer's efforts at a time. Writers collected the annotated samples as well. [Read more…]