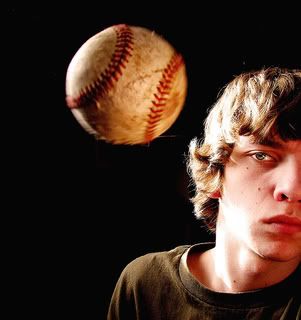 Today's guest blogger is Gavin Cramblet (aka Chro) from a blogsite we like called Journey of the Scribe. When he recently talked up a service called YouWriteOn, we thought, "Hmm, wonder if he'd be willing to jump in our sandbox for a while and tell us more about it?" Happily for us, he agreed, though he did demand that he bring his own dump truck. We negotiated successfully.
Our sincere thanks to Gavin for taking the time out to write this informative post for us. Enjoy!
Does Competitive Critiquing Work?
Many of us have experienced critique groups, and know that not every group is created equal. Some of the worst are those where one or more members think they must prove they're better than everyone else. They critique with a harsh pen (blood-red, of course) and refuse to admit that any faults exist in their own writing. They line-edit to the point where they're forcing their style on other authors. They dominate.
How could a critique group that involves competitive rankings and a prize for the 'best' works possibly succeed?
YouWriteOn somehow manages it. The site is hosted by the British Arts Council (which means it's free everyone except the British) and functions much like a critique group. Stories are exchanged, critiques are given, and everyone's writing improves.
However, the site has a few additional rules and regulations. [Read more…]