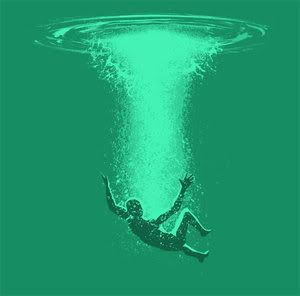 First, my big news: at last I have a title! Unbounded has now become The Last Will of Moira Leahy. Whadayathink? And have I mentioned that rights for Last Will have been sold in Brazil? I'd better freshen up on my Portuguese.
I've been focused on doing as much as I can to set the stage for successful publicity and marketing of my book as possible, because starting next week I'm going to plunge into the work of book #2. (Yesss!) But not this week. Friday, I joined the networking capitol of the Internet, Facebook, something I thought I'd never do. I spent most of Snowy Saturday tinkering with my content, uploading pictures and reconnecting with old friends. I quickly realized Facebook's power: it's like your own personal CHEERS, where everybody knows your name. I dragged Kathleen into this as well, so if you're on Facebook, please grab a virtual stool and sit beside us. Just say WU sent you and you'll be friended.
How can Facebook help you, if you're published or going to be published or hoping to soon be published? Check out Publishing Talk's 10 Ways to Use Facebook article for some pointers, including why you should choose a profile pic of yourself and not your book jacket (at least until your release), and why it's smart to set up groups and use them. By the way, you can join the WU group on Facebook, and even keep up with daily events there.
I'm also getting serious about my author website. A lot of unpublished writers build a website, because it can be such a smart marketing tool, but I was always too superstitious (read: lazy) to do it. I'd also thought that I should wait until I had a book cover to work with, but Barbara Samuel — AKA Barbara O'Neal, whose book, The Lost Recipe for Happiness, is already in its third printing (woohoo!)– reminded me that the site is there to sell me, the author, not one book. So I plunged into learning more about it and now have something that I hope is worth sharing. Here goes.
Therese's Top Six Tips for Finding your Perfect Web Designer:
* Hone in on websites you like. Don't just notice the colors and artwork, as I'm prone to do, but look at the masthead and sidebars, how the links are set up and whether they work well, and if you find the site user friendly / easy to navigate. Is the site promoting one book or the author and his/her many books? If it's promoting one book, is the design one that makes trading out the old cover for a new one easy? (Check out author Alice Hoffman's website for a great example of a site that features author and book, with what seems to be an easy trade-out option.)
* ID the builder. Check out the credit at the bottom of each site's main page to learn more about the company that built it. Hoffman's site was made by Author Bytes, but there are other web designers who specialize in authors, including Authors on the Web and Stone Creek Media. Once you've found the right link, click over to the designer's site, then find their portfolio and look through it carefully. Is there at least one site with a format that would work well for you? Are the designs creative, or do they look relatively similar to one another? Does that matter to you?
* Make a wish list. Once you look on other sites with a critical eye, you'll develop preferences. Do you want a site with an artsy "cover page" or one that contains book details from page one? Do you want your book's information presented in a straightforward manner or do you want your readers to have to work for it a bit, which can hypothetically intrigue (think JK Rowling's site) — or sometimes just annoy. Are you seeking something that's unique, polished or both?
Think about what'll be a good reflection of your brand / style of writing and what will attract the eye of your target audience.
* Ask around. Tap friends with sites you admire and ask them how they've liked working with their web designers. A writer buddy of mine warned me away from one designer, because he was unresponsive to her suggestions, disregarded her questions and generally seemed to settle for an idea too early in the process when said writer wanted to explore something bigger and better. She also clued me in on two designers I'd never heard of before: Xuni.com and Bella Fiori Art & Design. Beautiful stuff.
* Make contact. Request more information through either a designer's website or via email. Introduce yourself and your work simply, then let them get back to you with specifics. Expect everyone's process to be a little different. One web designer asked me to fill out a four-page questionnaire and then answer additional email questions. I was asked things like, "Do you have a domain?" and "Will you provide your own images?" and "What kind of maintenance would you like for your site?" Others just wanted to know some basics so they could work up a rough estimate for me, or were interested in lists of sites I'd found intriguing. Some designers like to work exclusively over email, but at least one designer wants to followup with a telephone interview.
It's important that you ask questions of them, too, and that you know what your dollars are buying. How many designs will be provided for you to choose from? How long will the process take? Is the site created for a flat fee or will you be charged by the hour, and if the latter, how many hours should the work require? Will you as author have any administrative roles once the site is up and running? Will the designer commit to future support — like troubleshooting for you or adding new details to the site — and how much will that support cost you? Do the designers have clients who'd be willing to speak with you about their experiences?
* Check out the extras. You should know that not all designers are created equal. Some can supply you with business cards like Low Fat Designs, and/or offer promotional packages like Xuni.com, and/or can create book trailers like Fireman Creative. If all else is equal in the end, maybe the extras are what will tip you toward one provider or another.
How about you? Do you have a website? If so, what sorts of things did you consider while building it or having it built? Give us a rundown of your wish list and share the link with us here.